NEW ONLINE COURSES are starting in May 2022!
Professional Development Courses for Violin Teachers of All Backgrounds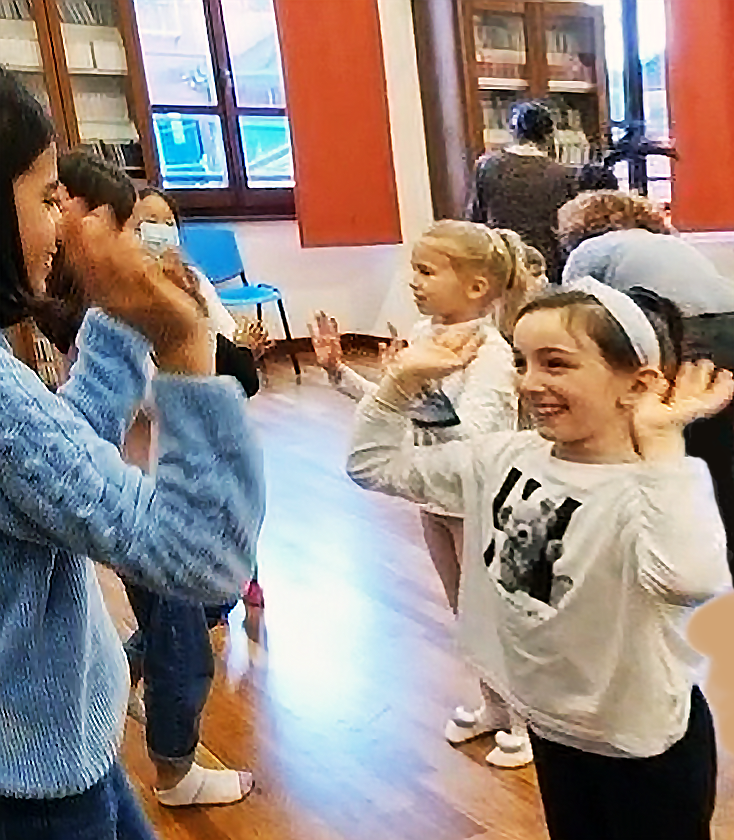 International Music Teachers Exchange
presents
Music & Movement
A Program Developed for Young Violinists
By Kerstin Wartberg & Arjada Hasanaj
German Suzuki Association
Online Session Dates
All course sessions will take place on Fridays from 12:00-1:30 PM Central Time Zone (US).
May 13, 2022
May 20, 2022
May 27, 2022
All lectures will be presented on Zoom. If the day and time does not work for you, that's no problem! We always allow asynchronous attendance, and recordings of these lectures are made available to all registered participants.
Course Content
In this course, Suzuki and traditional violin teachers are invited to explore and work intensively with the Music & Movement program developed by Kerstin Wartberg and Arjada Hasanaj.
Here are the main points that we will introduce during the course:
At least 100 ideas for enriching lessons for beginning violinists through Music & Movement activities. They are based primarily on Dr. Suzuki's violin repertory and on his teaching concept. You will learn exercises for individual and group lessons that focus on learning and improving the following areas:
Getting to know the teaching repertoire through active listening
First basics in rhythm and intonation through singing and movement games
Preparation for violin posture and violinistic movements
Development of gross and fine motor skills and working out basic violin techniques for beginners
Development of concentration skills, attention to detail, discipline and perseverance
Motivating and playful elements to loosen up the lessons
Our most important goal is for the children to develop an inner relationship with music and build an emotional connection through listening, moving, feeling and playing beginning tunes on the violin.
This content represents new territory in violin pedagogy!
It is not found in Suzuki teacher training or in any other violin pedagogy program.
All participants will receive extensive course materials including
videos
eBook and handouts
audio files
Upon completion of the entire course, each participant will receive a Certificate of Attendance to document their professional development.
Course Fee 
The course fee is $140 (USD) or the equivalent of 'ā¨125 (Euro).
The course fee includes three sessions and all course materials (additional sheet music, videos, audio files, handouts, etc.) and video recordings of the entire course for later review.
Partial scholarships and assistance are available for persons experiencing financial hardship. We welcome violin teachers of all backgrounds.  Please contact us by email: info@germansuzuki.com
Registration
Please choose:
Registration Form (US Dollar)
If you have questions, please contact our office, Stefan Kalkbrenner: