International Music Teachers Exchange
presents
An Introduction to STEP by STEP
Volume 1B for Violin
Featuring author Kerstin Wartberg
with Charles Krigbaum & Daina Staggs
from the North Texas School of Talent Education



Online Professional Development Course for Violin Teachers of all Backgrounds



Online Session Dates
All course sessions will take place on Tuesdays from 12:00-1:30 PM Central Time Zone (US).
October 26, 2021
November 02, 2021
November 09, 2021
November 16, 2021
November 30, 2021
December 07, 2021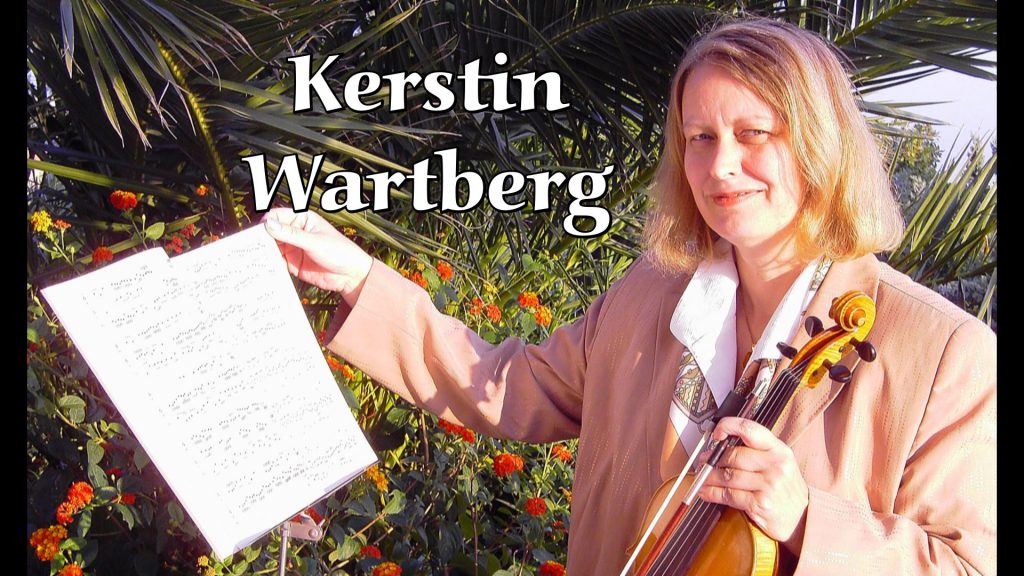 Course Organization
Each session will consist of a lecture-style presentation, followed by a question-and-answer session for further clarification.
All lectures will be presented on Zoom; following your registration and completion of the payment process, we will contact you via email with Zoom Meeting Room and password information.
Recordings of these lectures will be shared with all registered participants. If you are unable to attend the course live, you may register and view the recordings asynchronously.
Course Content
In this course, Suzuki and traditional violin teachers are invited to explore and work intensively with the materials presented in Step by Step, Vol. 1B with the author Kerstin Wartberg.
The course will examine the step-by-step mastery of the teaching points in the 1B repertoire and strategies for effective teaching of the fundamental principles of violin technique in the early stages, with a special emphasis on building a healthy foundation and developing musicianship and sound quality in young children. Parent Education will also play a vital role in this course.
Charles Krigbaum and Daina Staggs have worked closely with Kerstin Wartberg for many years. They have been involved in the development of new teaching materials and have tested and piloted these materials with many students since 2005. As co-presenters of the course, they will assist Kerstin in demonstrating the principles and applications of the course content to individual and group teaching.
Arjada Hasanaj and Jonathan Reök present basic preparatory exercises.

All participants will receive extensive course materials including
videos

sheet music

audio files

that are very useful for both online and in-person lessons.
Upon completion of the entire course, each participant will receive a Certificate of Attendance to document their professional development.
If you missed the 1A course

and wish to "catch up" prior to 1B, you can register for the 1A session videos and the complete 1A course materials (2 eBooks, about 130 audio files, several handouts and more than 30 videos) and then join us and take part in course 1B.
The fee for the 1A course is $150 (USD) or the equivalent of €120 (Euro).
1B Course Fee

The 1B course fee is $300 (USD) or the equivalent of €250 (Euro).
The course fee includes six sessions and all course materials (additional sheet music, videos, audio files, handouts, etc.) and video recordings of the entire course for later review.
Partial scholarships and assistance are available for persons experiencing financial hardship.
We welcome violin teachers of all backgrounds.
Please contact us by email: info@germansuzuki.com
Continue to Registration

Please choose: