We are looking forward to seeing many friends and colleagues
in Remscheid / Germany in October 2023!
Come and join us at the IMTEX Conference 2023 from October 27-30 at the Remscheid Music Academy in Germany!
Our main lecturers, Kerstin Wartberg from Germany and Charles Krigbaum from Texas, USA, along with an outstanding faculty of lecturers, teachers, and instrumentalists from around the world will prepare a colorful program centered around violin instruction for the beginner and intermediate levels.
With the motto Always with Excellence: 100 powerful teaching ideas for creating more successful, effective, and joyful violin lessons, this conference is a great opportunity for all teachers who want to learn and exchange ideas. Don't miss it!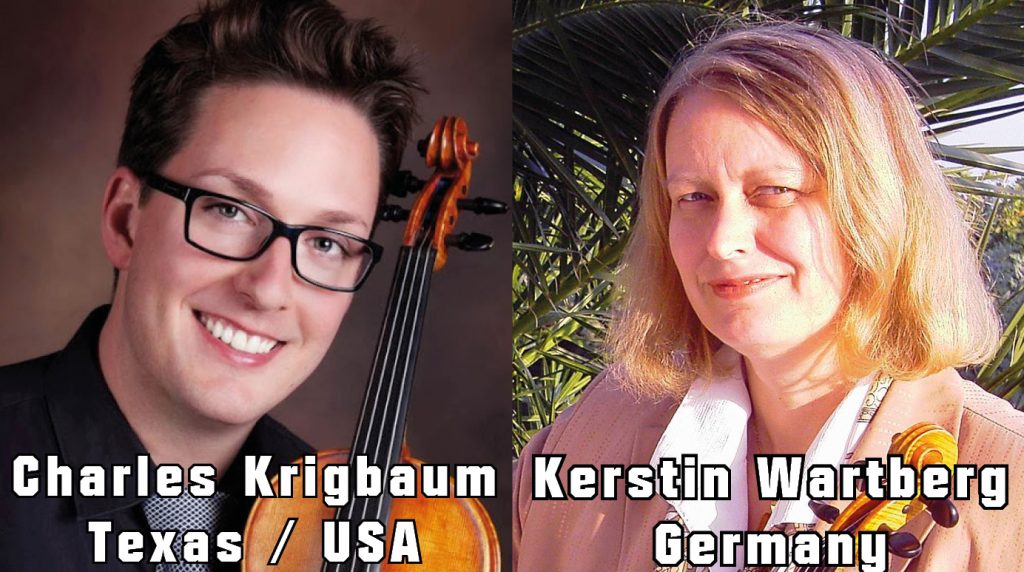 Suzuki and traditional music teachers from all over the world will gather together at the International Music Teachers EXchange Conference in Remscheid, Germany to share their experience in an open, interactive, and inclusive learning environment where all are welcome!
A portion of your course fee will support the Ukrainian Suzuki teachers and students!

Course A:
Intensive Course for Violin Teachers:
The Intermediate Level
(Level = Suzuki Volumes 4 – 6) 
Start: Friday, 27 October 2023, 2:30 p.m.
End: Saturday, 28 October 2023, 12:00 p.m.
Course B:


12th International Music Teachers' Exchange Weekend

:
The Systematic Building of Violinistic Skills Through the Repertoire
(Level = Suzuki Volumes 1 – 6) 
Start: Saturday, 28 October 2023, 2:30 p.m.
End: Sunday, 29 October 2023, 3:00 p.m.
Course C:


Intensive Course for Violin Teachers:
The Journey Through the Foundation Level

(Level = Suzuki Volume 1)Â 
Start: Sunday, 29 October 2023, 4:30 p.m.
End: Monday, 30 October 2023, 1:30 p.m.
Conference Directors:


Kerstin Wartberg & Charles Krigbaum



Conference

Venue:


REMSCHEID ACADEMY
Küppelstein 34
D-42857 Remscheid
Germany
Conference Languages

:


English and German
 
Arrival:



It is not difficult to reach Remscheid. We shall send you a description how to find your way by car, train or plane. There are two airports near Remscheid (at a distance of 40-60 kilometers).
Many low-cost airlines fly to the International Airport Dusseldorf and to Cologne/Bonn.
We hope to see you at the Teachers' Conference!
The video is based on excerpts of the Teach Suzuki podcast by Paula E. Bird, Texas State University.
Paula Bird speaks about her experiences at the 8th annual conference of the International Suzuki Teachers Exchange in Remscheid, Germany at the end of October 2016 and relates details of the events that she attended and the people that she met and learned from.
She offers a suggestion about why attending such an important conference is valuable for Suzuki teachers and invites teachers already now to the next conference.