Video Tutorials by Jenny Macmillan

Suzuki Piano Teacher Trainer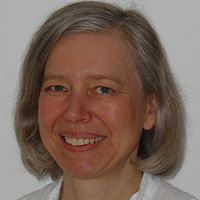 Jenny has taught Suzuki piano privately for over 25 years. She has a thriving teaching practice of about 20 pupils aged between about three and
14, most pupils then moving to the junior departments of the London music colleges.
Jenny is an ESA qualified teacher trainer. She runs her own Suzuki teacher training course in Cambridge, and has contributed to training
courses and workshops in Norway, Italy, Spain, Ireland, Belgium and the Netherlands as well as the UK.
Since completing a masters degree in Psychology for Musicians at Sheffield University, Jenny has written extensively about music education.
Her acclaimed book, Successful Practising: A handbook for pupils, parents and music teachers, has been reprinted.
See more on www.jennymacmillan.co.uk